Submitted by Julianna Robbins on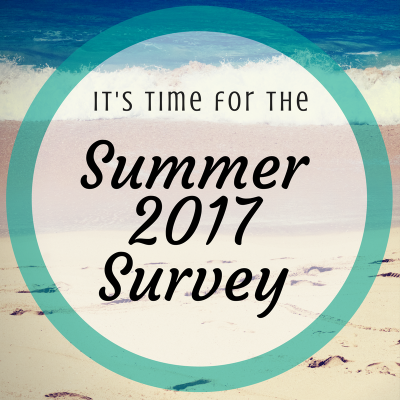 It's time for the 2017 Reading by Design/BookPoints survey for California library systems. Surveys are due 8/30! Please take a few moments to give us your feedback and help us evaluate the ONLINE summer reading program. This information is essential for reporting to California Library Association, the California State Library, and the IMLS LSTA grant.  
First, please gather your project team and review the survey questions and information requested using this Survey Preview PDF. Next, select one person from your library system to complete the survey online via the Google Form. We are sending the survey link via the Listserv today. We've tried to keep the survey brief and targeted. There is a free-form comments section at the end of the survey. Last but not least, we hope you enjoy the rest of the summer knowing that your opinions and project participation are very important!
Sincere thanks for all of your input, feedback, and requests that have helped this idea become reality.  We hope that many libraries will continue to benefit from the open-source, librarian-led software that you've helped build.  Look out for more information about 2018 options coming soon. 
Please let us know if you have any questions!