Patrons logged in to a program with a "days read" option may see "Enter How Many Dayss You Read" (with the extra S). This is fixable.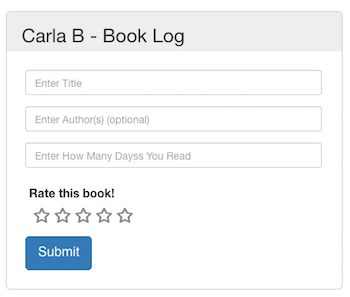 Go to this URL for String Overrides.
http://YOURSITEHERE.readingbydesign.org/admin/config/regional/stringover...
Enter the text that needs modification on the left under Original and enter the Replacement text on the right.
Note: the entry on the left needs to match what is on your site EXACTLY so copying and pasting the text is the optimal way to do this. 

Make sure the Enabled check box is checked on the left and then click "Save Configuration" to save and replace your text.
Note: You can use this to replace any system text on the site.