The standard email templates that come from your site can be cusomized with links to your own help pages or other resources. Here's how to find them.
URL: SITENAME/admin/config/people/accounts (replace SITENAME with your own address)
Menus: When logged in as an admin go to Configuration > People > Account Settings as shown. Click on Account Settings.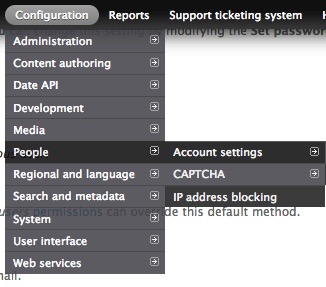 Scroll to the bottom of this page to the E-mails section. The three emails you are most likely to need are outlined in this image.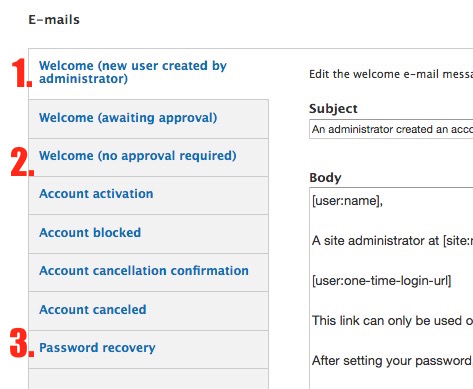 The welcome email people get when their account has been created by an admin.
The welcome email that people get when they register themselves.
The email people get when they reset their password.
* Note: we do not do accounts "pending approval" so the "Welcome (awaiting approval)" option is not used.
Admins can go in and change the text in those boxes and click "Save Configuration" at the bottom and those changes will be saved.
The Browse available tokens link will pop open a list of fields that you can enter into your email template (click the tiny triangle on the left of the list to expand the options).
So, for example, entering [current-user:field_first_name] will automatically enter the first name of the user you are emailing.