There is a side panel on the User Registration Page that is configurable or deletable. You can use it to offer help/contact links for your patrons or eliminate it. The default version starts with the text Librarians: you can customize this and can be found at this URL:
http://YOURSITEHERE.readingbydesign.org/user/register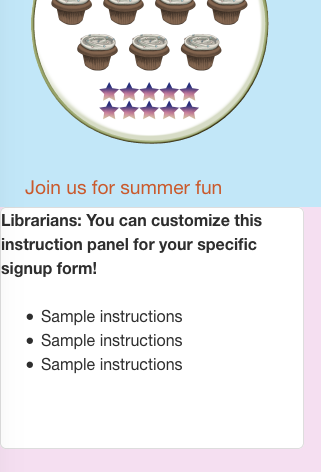 To edit this page, go to the Structure Menu and select Blocks or go to this address:
http://YOURSITEHERE.readingbydesign.org/admin/structure/block
Scroll down on that page until you see "HELP: Create User Instructions (customizable)" and click "Configure" on the right.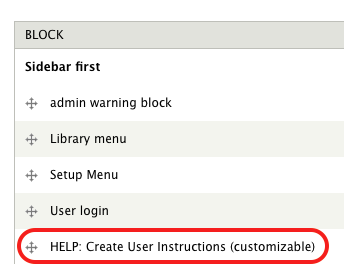 Change the block Body, including adding a "Block title" for the visitors.  You can use all the usual features, bullets, links, images. Click the Save button and your changes will be live on the site.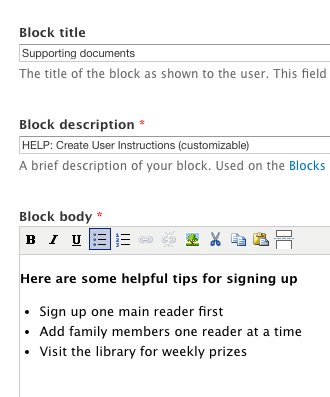 To remove this block entirely, when you are back at the Blocks admin page, select None in the pulldown column in the REGION column as shown.