Admins can change the way the menus work across the top of your site. This can be helpful if you want to hide/show certain aspects of the program or if you just want to change a menu item to link to an external source. Here are some things you might want to do with menus.

Configuration of your main menu can be found at this URL
http://YOURSITEHERE.readingbydesign.org/admin/structure/menu/manage/main...
Or you can use the menus to go to Admin > Structure > Menu > Main menu as shown below.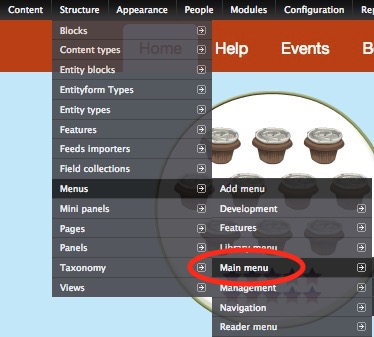 You can remove any item by unchecking the checkbox on the right under the Enabled columm and then clicking Save Configuration.
To add a new Menu tab or create one that links externally, you can click on Add Link in the upper left as shown.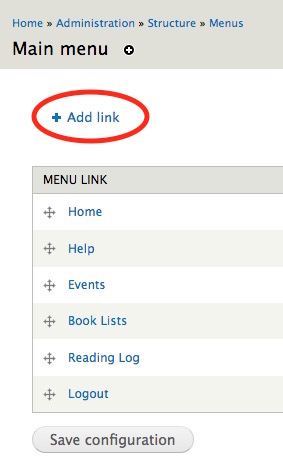 You can enter the name that you'd like to see on your menu tab as well as the link you'd like it to go to. This link could be internal like "content/my-custom-booklist-page" or external like "http://www.read.gov/booklists/" as shown.  There is also an option to make the link open in a new tab or window -- useful for external sites while still letting your users keep their RBD window/tab open.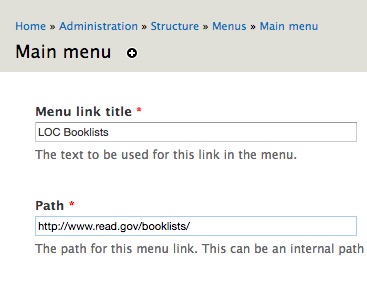 Back at the main page, you can click and drag to reorder these items. Once you click Save, the changes will show up live on your main page.