Most of you aren't using the Events feature but we wanted to give you a little heads up about what it can do.
Note: You can rename or replace the Events Tab entirely or have it link to your library's own calendar. Please see Working with Events and Tabs if you want to do this.
The Events tab links to a basic calendar which defaults to a month view.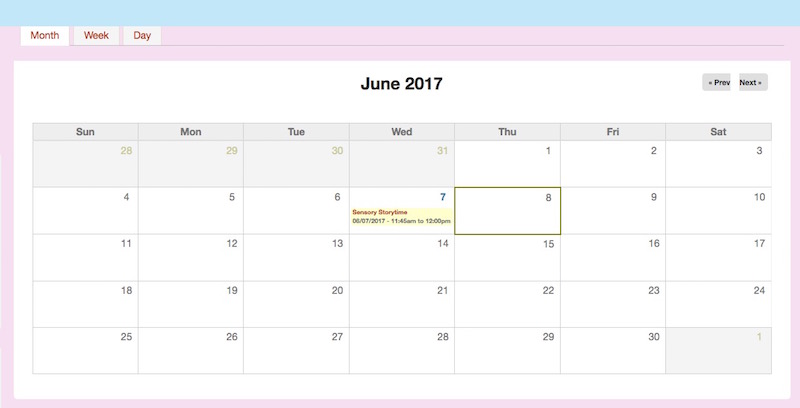 Events are added or edited by going to the Events item on the library menu.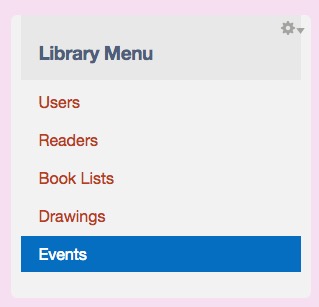 Clicking + Add Event will let you add an event with start and stop times. You can make multi-day events.
You can add images to events that will be seen on the individual event's main page.
As seen on the calendar: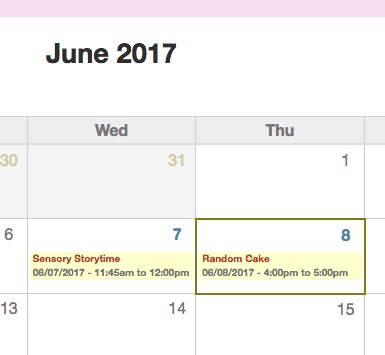 As seen when the event is clicked from the calendar: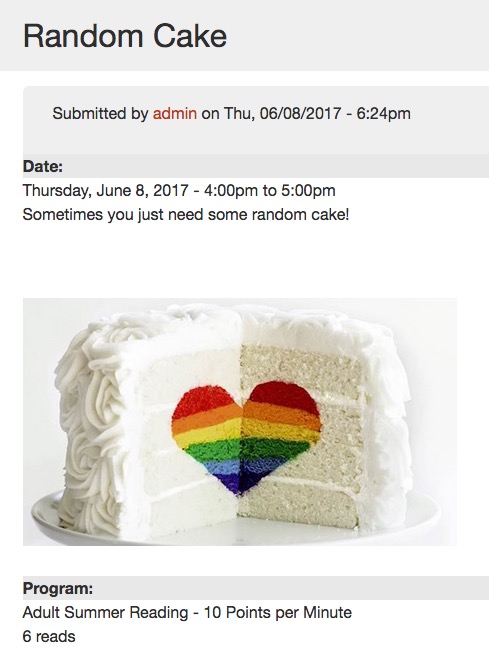 You can enable or disable comments for an event. Please note if you do nothing, comments will be open. To disable comments, scroll to the bottom of the Create Event page, click on Comment Settings and select the Closed setting as shown.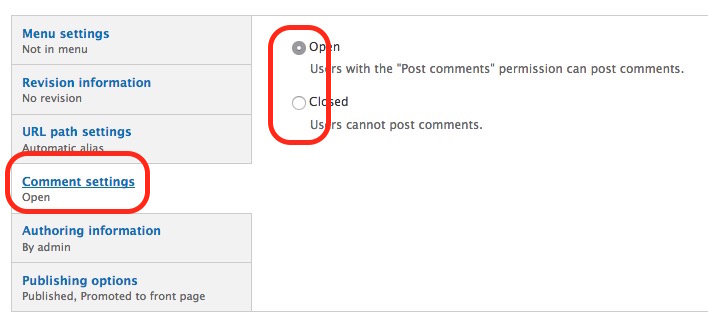 Events can be assigned to a particular program or multiple programs by clicking the check boxes underneath the text editing window.